Our 'R' ratings are widely recognised as a mark of quality for funds, ranges and investment trusts that receive our seal of approval. Read a little about our methodology and the meaning of the different logos.
Rated funds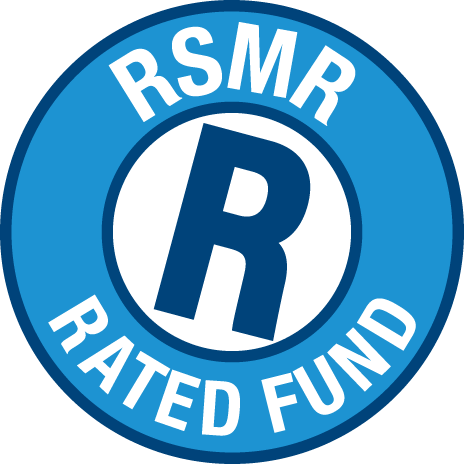 Our standard emblem for rated funds, our original logo is your way of immediately identifying the top active and passive funds that we endorse. Under our binary system, a fund is either rated or it is not. While some other fund rating agencies use star or numerical ratings, we recognise that every investor has different circumstances - what will be an ideal fund for one investor may be merely adequate for another, and it is up to the adviser and investor together, rather than the rating agency, to establish what the soundest investment will be.
We take a qualitative approach to fund rating. While past performance and risk measures play a role in fund rating, our research team rely on face-to-face meetings with fund managers and management teams across the globe to establish how they will continue to develop performance. We also undertake thoughtful and detailed analysis of social, governmental and market factors to build a picture of the fund over the coming years. The full methodology is available along with our rated funds in the factsheets and profiles on the Research Hub.
Sustainable & Responsible Investment funds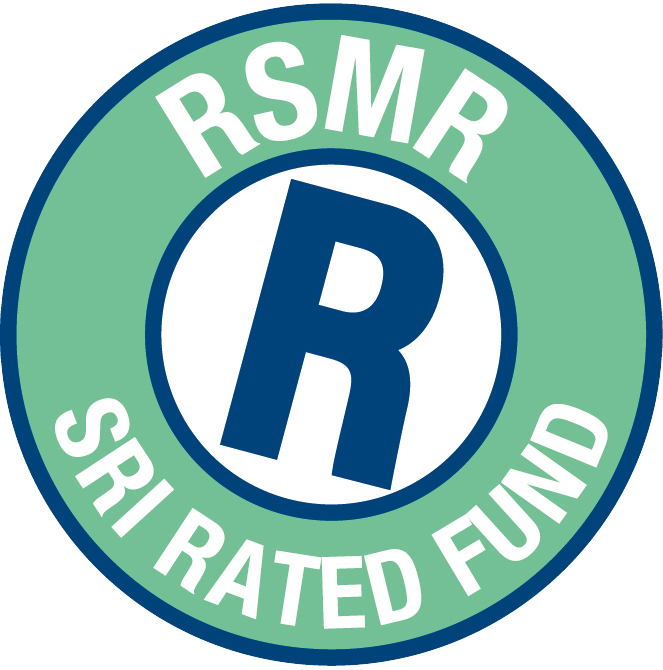 Sustainable and Responsible Investing, or as it is more commonly known, SRI, is not a new premise. It has evolved from a perceived niche in the advice process to an ever more mainstream approach. As wider societal attitudes have adapted over time, the principles on which SRI are based have become more appealing to a wider group of investors. As such it is becoming a more central part of the advice process.
Historically SRI stood for Socially Responsible Investing, with its roots tracing back to the eighteenth century with the prohibition of members of the Religious Society of Friends (Quakers) from investing in certain activities. For UK retail investors, however, it was the launch of the first funds in 1984 that enabled dedicated access to SRI mandates.
Originally funds applied a strict negative screen (commonly known as 'dark green') to their investable universe, excluding companies within a particular industry or sector - tobacco for example. However, less restrictive (or 'light green') mandates developed where a more pragmatic approach is taken as the SRI market has matured.
As part of this, the variety of investment options for investors that sit under the overarching banner of SRI has expanded. Responsible ownership and engagement, sustainability, thematic investment and positive screening, as well as avoidance ('negative screening'), are now all approaches available to investors within the SRI space.
Further to this, Environmental and Social Governance (ESG) factors are becoming a more mainstream approach by all types of stakeholders when interacting with the companies they invest in. These issues are being treated as equal risks to a company alongside more traditional matters.
To assist with simplifying the options available to advisors and investors, sriServices have identified eight SRI styles.
These varying styles illustrate how the sector has expanded with more choice available to investors, with the days of sacrificing performance for principles being arguably in the past.
For further information on Sustainable and Responsible Investing please see the RSMR Guide to Sustainable & Responsible Investing.
Fund ranges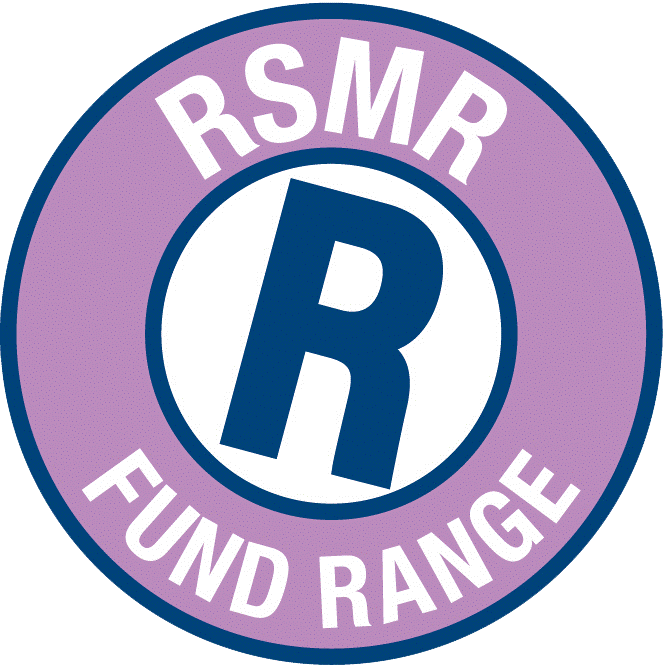 Ranges that have successfully gone through our rigorous and robust methodology will be awarded our Rated Fund Range designation. In giving this rating, we are confirming that our research shows the fund management group to have a sound investment process for the fund range, and that our analysis of the performance and risk of the range of funds is in line with our expectations.
One of the primary reasons for separating out ranges from the sector funds that form our usual reviews is to provide a simpler process for advisers and provide analysis and guidance from a more practical perspective. By assessing the core processes against objectives and targets rather than emphasising the peer group, we feel we can identify those fund ranges in a way that advisers can then utilise across a range of clients or risk profiles more effectively and consistently.
All the fund ranges that have been awarded a rating will be listed on our website, where you will also find a factsheet for each range. All this information should enable you to understand the fund ranges that are available, and the key differences between them, meaning you can then determine which, if any, is most suitable for your clients.
Investment trusts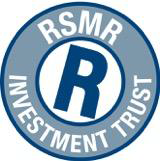 While investment trusts have always been an option for advisers, lack of access via platforms and underlying complexity have often been deterrents. Although the issue of complexity still remains, access is improving and wider use by retail investors is beginning to increase demand. It was in response to these issues and as part of our ongoing commitment to helping you choose the most appropriate investments for your clients that RSMR expanded its research into this part of the market.
The RSMR process for rating investment trusts is essentially the same as that used for our open-ended funds with some notable additional factors specific to the aspects of investment trusts discussed earlier.
This process results in a list of RSMR rated investment trusts which are the trusts that we feel have a robust, repeatable process and the ability to deliver strong performance in the future. In addition, other trusts may also be suitable, but this will depend on the risk profile and specific needs of clients.
Discretionary Fund Management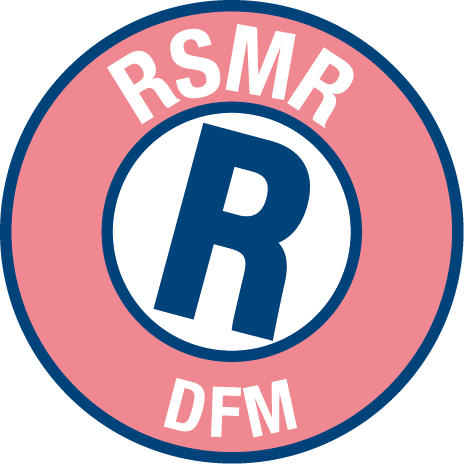 As part of our evolving services for IFAs, we have now extended our range of RSMR ratings to cover the discretionary fund management (DFM) sector. We have extensive experience in assessing funds, and the processes and skills of fund managers, and so we have applied this expertise to the DFM market to identify those offerings which we feel are worthy of an RSMR rating.
The rating is supported by our DFM matrix and factsheets, and our detailed DFM Profiles. The DFM rating indicates that we have assessed the whole DFM proposition against our methodology, and are happy to endorse its use. Where we have rated a DFM, we have effectively rated all of the services that fall within that.
For each of the DFMs that we rate, we will provide a factsheet which will give you information on the DFM which you can use as part of your due diligence and selection process. When requested by the DFM manager, we will also provide an in-depth profile providing far more detail on the overall proposition.
The ever-rotating economic environment over the last few years has proved difficult for many investors, professional or otherwise, and has required a significant amount of patience and skill to seek out areas that can offer some return.
The evolving regulatory environment is also adding to the difficulty of building an appropriate strategy that takes an investor from risk assessment through to investment solution. The advisory market has an expanding range of choices to take an investor through this process and guidance is needed to bring all the elements together to form a coherent and inspiring client service proposition.
Utilising a DFM has increased in popularity as a way of helping to take away some of the stress of selecting assets, allowing the adviser to focus on the many other areas of financial planning.
Yet the choice now available means that selecting the right option from the market is increasingly difficult, and when taking account of the breadth of complex investment instruments used to form solutions, the apparently simple approach has become all the more complex.
In order to tailor our services to the marketplace, we sought opinion and feedback from our adviser clients to find out in which way we could offer most assistance and to determine what service would give them the most value.
You can find out more about our DFM rating, and view the matrix, factsheets and other supporting documents, on our the Hub - rsmr.co.uk/research/.